The increasing cloud-based platforms adoption is what lets enterprises deal with the high costs and high time to market. Whether it's just a growing startup or enterprise, every venture is making the anticipated shift to the cloud-based channel. Along with numerous advantages, this transformation is also creating concerns for data security, integration, privacy, and performance standards. It brings the unavoidable need for cloud automation testing  in application and solution interfaces. Automated testing can ensure successful implementation along with impeccable benefits from a cloud solution.
Quart Consulting can be your reliable partner in defining the smart test automation framework and building an effective strategy for cloud testing. Address various scale of challenges and pitfalls with the backing of automated testing and security frameworks. Our software testing in the cloud platform is focused to perform functional testing on the applications.
We make the best use of automated penetration testing tools to emphasize non-functional and cloud-specific testing. Find the proficient and end-to-end approach to maintain high-quality cloud implementation and support aspects.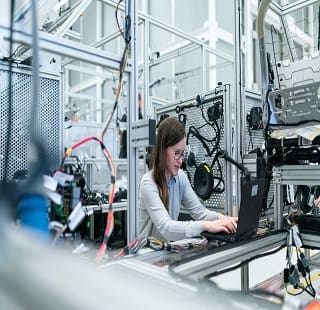 About Automation Consulting
With so many choices in Test Automation, finding a solution that stands apart from the rest can be challenging. QUART Consulting has created a solution that solves all your needs and guarantees that your framework will be up and running in just one week. eFAST is successfully implemented across many government and Fortune 500 applications nationwide. FAST has also been the key determining factor for winning contracts and making us a paragon of the test automation industry.
Growing Emergence of Cloud Automation Testing
The world of cloud computing and channels is changing the way it used to be before. The entire web and mobile-based cloud solutions are known for their flexibility, easy upgradation, location in dependency, budget-friendly, and other benefits. With the emergency of cloud technology and services, the need for cloud automation testing framework is having more surge.
There is a myriad of reasons to use cloud automation testing to facilitate and scale the software testing procedures. A few compelling reasons to use cloud testing in the growing phase of enterprises.
→ Cloud testing is comparatively budget-friendly than other traditional testing choices.
→ Powerful testing alternative for unmatched availability.
→ Easy resource accessibility of any device at any place from the cloud.
→ Agile and persistent cloud workflows and updated integration.
→ Cloud automation framework offers customization capability for variable testing.
→ Highly flexible in uncovering potential opportunities and scopes.
At Quart Consulting, we deliver end-to-end cloud automation testing tools to assist with variable functional and non-functional testing. We use testing tools like Blaze Meter, Load Storm, Xamarin, and plenty of other potential options.
Our professional testing experts can aid high-quality testing in cloud provider spaces like AWS (Amazon Web Services) and Azure. We provide performance testing, security testing, user acceptance testing, system integration testing, cloud migration testing, functional testing, and more.
Trusted by Fortune 500 companies











How Can Quart Consulting Help?
Do you need convincing with the cloud automation testing services? Here are some compelling benefits for both individuals and organizations.
Platforms, Browsers, and Devices Coverage
Cloud automation testing provides all-around support for multiple platforms, browsers, and devices. These services remain in complete compliance with the newer versions once they are available in the consumer markets. The smart test automation framework can serve in a variety of coverage areas.
The parallel execution of the security services runs tests across multiple browsers and devices. The flexible planning of cloud providers makes it facile to keep parallel threads for enhanced safety measures.
The selenium automation testing company provides a variety of options to increase or decrease the required configurations. Whether the security requirement is for the short term or long term, the security firm can take care of every vulnerability. Choose the cloud security services to plan on a monthly or yearly basis.
Cloud software security testing services come with reliable support from the testing tools like Jenkins, Bitbucket pipeline, TFS, and more. Our testing experts use plug-ins to run automated tests immediately after any deployment or code changes.
Reduced Infrastructure Cost
Cloud automated penetration testing comes with the pay-per-use model. The businesses need to pay only for the time when services were useful. With no maintenance overhead cost or hidden charges, the service provider will have to provide budget-friendly options.
How Can Quart Consulting Help You?
Quart Consulting is a leading destination for proficient and variable cloud testing services. We emphasize the elementary pillars to deliver efficient penetration and automation testing services as per the requirement.
We blend cloud automation testing into software technologies to deliver futuristic benefits. Our QA testing services maintain security standards for a business while catering to the rising aspects of the newer technologies in the future. Our experts are proficient to ensure the smooth functioning of security aspects with fresh code iterations.
Get an idea of the testing expectations. Assess the risk profile as per the time, cost, and quality standards. We provide top-notch assistance with risk assessment and solutions.
Test core business operations in a few minutes. Get fast and seamless maintenance/support with efficient automation testing.
Learning and improvements are driven by shifting with identified blockers and streamlined activities. We provide in-depth details and reports to asses strategic executions.
Enhanced performance regression along with end-user experience. Our testing experts take care of quality aspects with on-time monitoring.
What Makes Our Cloud Automation Testing Unique?
We are a global team of selenium automation testing professionals having huge experience in the cloud domain. We aim to support multi-size businesses for complex testing and cloud implementations. Quart Consulting brings top-notch professionalism and comprehensive experience across domains.
We have a pool of skilled CEHs (Certified Ethical Hackers) and resources to assist with international standards testing requirements like PCI-DSS, HIPAA, OWASP, OSSTMM, SOX, WAHH, etc. We use the sap test automation tools to aid with the proprietary, open source, and third-party spaces. Avail of the ready-to-deploy and high-end solutions for quicker testing and automation including UFT, Selenium, TestCompete, Coded UI, etc.
At Quart Consulting, we take automation testing and quality assurance with utmost seriousness. We tend to avoid repetitiveness and provide highly personalized and unique services. Our pool of experts runs hundreds of tests regularly along with handling the overall testing and security parameters. Our proven tactics of intuition balance, foresightedness, and skill come backed by years of experience.
We avoid using a single standard solution to your unique problems. Our cloud automation testing services are custom-made for your business and individual requirements. Whether it's basic or complex security needs, we build and integrate the quality testing framework suitable for all-around privacy and protection.
We provide evolving automation testing services that remain aloof from the traditional approach. Our team keeps a balance on the business/product evolution with efficient code upgrades. The smart test automation framework can blend in up-to-date solutions and insights to deliver improved automation testing.
We are a cloud automation software testing company that serves the client with the top-most efficiency and budget prices. Our professional team gathers the data to assess and provide end-to-end solutions.
Precise Monitoring & Reporting
Our team of experts keeps both manual and automated security monitoring. We keep everything in control with effective communication. Get in-depth automation testing reports to keep a keen eye on the progress.
Exceptional Smart Test Automation Testing Solutions
Exceptional and effective cloud sap test automation is our sheer specialty. Quart Consulting provides the most innovative and goal-focused testing solution to deal with the wide scale of experience and expertise. We can be your partner to get the results as per the enterprise objectives in the cloud space. Our professional selenium automation testing comes in the most efficient, accurate, and cost-effective manner. We Deliver Powerful Outcomes.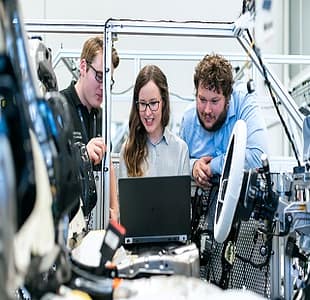 Find how much time would you need for the cloud testing services.
Decide the scope of accessibility and involve users in the automation testing.
Choose what should be the scale and level of cloud services support.
Choose if you need our template or require a customized configuration. 
Low Cost & Fast Time To Market
Quart cloud unit test framework services deliver comprehensive business benefits.
Enhanced Operational Efficiency
We provide top-notch cloud testing to reduce execution time, mitigate risks, and boost the throughput in the development cycle.
Faster Cycle Times
Our cloud test automation curbs our additional manual time and errors to accelerate digital services.
Improved User Satisfaction
Quart consulting brings power-packed automation tools to enhance the user experience and satisfaction.
Expanded Market Coverage
Our automated penetration testing of web, mobile, and native apps and services covers a wide range of operating system.
Increased Revenues & Profitability
We aid in achieving higher customer satisfaction to boost loyalty, sales, retention, and profitability.
Let's Make your Cloud work better for you
Quart Consulting cloud test automation framework services can replicate real-world applications with reduced cost and enhanced coverage.
Quality Insight
We provide clear and compelling insights about the product/quality solution.
No Lead Time
We help in beating the competition by reducing application marketing time.
Competitive Pricing
We help in availing of the advantage of existing operation at budget pricing.
Quality Improvement
We are experienced testing engineers to ensure and adopt high-quality expectations.
Get In Touch With Your Testing Expert
Quart Consulting is a voted cloud automation testing company simplifying the testing procedure for cloud-based devices and solutions. Our experts work with the mission to amplify user experience on cloud devices and browsers.
Connect with our cloud automation testing experts to discuss your requirement or get expert consultation.
"Quart Consulting and their Fast Automation Framework has demonstrated a commitment to the entire software production team. From analysts to developers, and DevOps engineers, getting the most out of test automation takes the inclusion of everyone. Quart Consulting's Fast Framework is customizable and scalable and supports CI/CD integration. Quart Test Engineers create repeatable tests using their interface to help our customers save time and effort, it improves quality, and helps reduce cost."
Felix Martin
VP Business Development and Capture
Karthik Consulting, LLC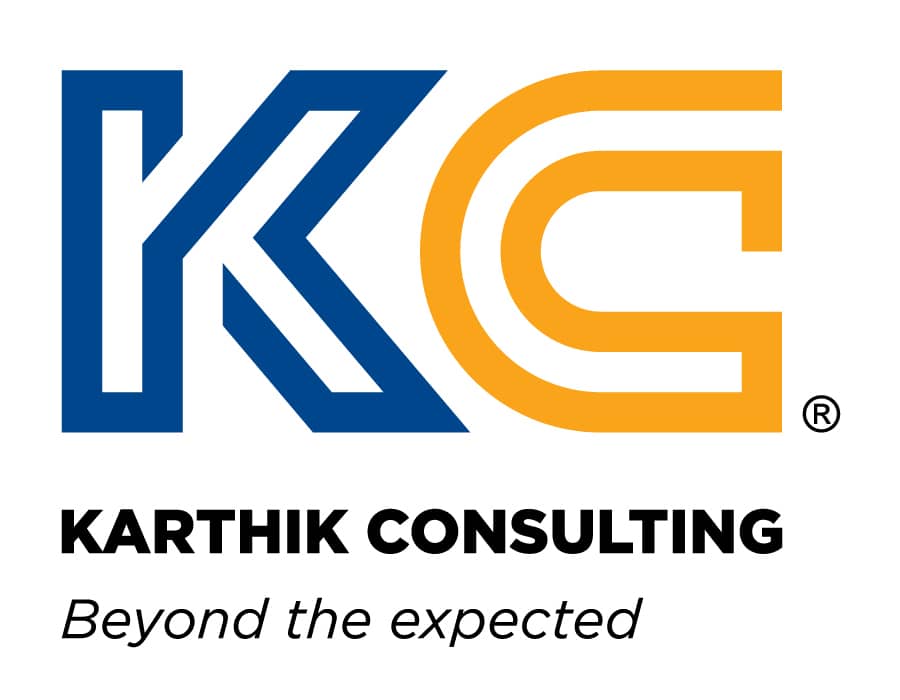 FAST enables our test team to support ten applications concurrently, which now save the team a considerable amount of time during release testing, as well as COTS and browser upgrade verifications.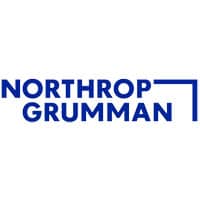 Quart Consulting and their FAST framework has been instrumental in the success of test automation initiatives across numerous of our commercial, FedCiv, and DoD programs over the last decade. Simply put, Quart Consulting provides holistic test automation solutions that we could not find across other industry leading tools and frameworks. The framework is highly intuitive, scalable, reliable, and simple to update and maintain.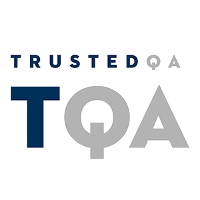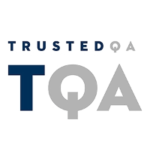 Keep your organization moving
The selenium automation testing company provides a variety of options to increase or decrease the required configurations. Whether the security requirement is for the short term or long term, the security firm can take care of every vulnerability. Choose the cloud security services to plan on a monthly or yearly basis.
Cloud software security testing services come with reliable support from the testing tools like Jenkins, Bitbucket pipeline, TFS, and more. Our testing experts use plug-ins to run automated tests immediately after any deployment or code changes.
Platforms, Browsers, and Devices Coverage